[GloryHoleSecrets] Kali - Second Glory Hole Visit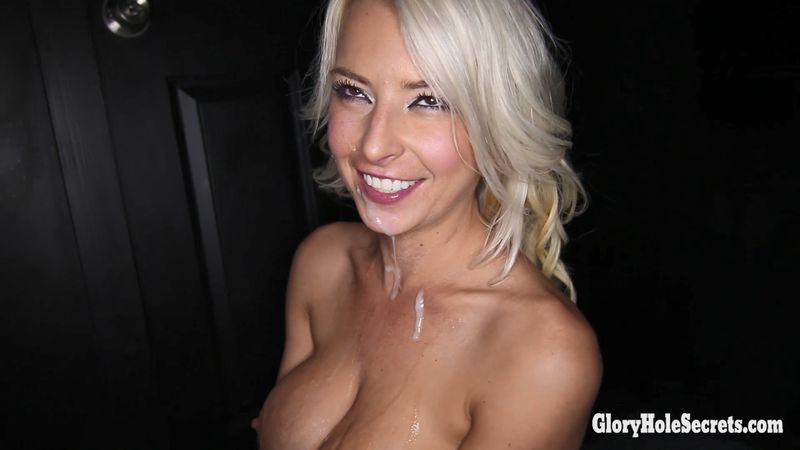 Kali is back, the blonde bombshell and her love for cock sucking! She giggles in her interview, looking super sexy in her tube top and skirt. She flashes and sits very lady like. Ha! Not really she spreads her gorgeous legs for us. Cock number 1 pushes through the hole and she laughs, she remembers him from the last visit to our gloryhole. He is soft, but oh so ready for her pretty lips and mouth to wrap around him. He gets big and hard for her. She strokes and sucks him until he pops his load on to her warm inviting tongue. Some drips down her chin, but she swallows the majority of it. She moves over to cock number 2. She asks him if he is a redhead, she likes that. She starts to stroke his cock and then strips off her top first. She then stands up and her skirt hits the floor. His hand comes through the hole and he wants to touch her nice soft ass. He fingers her wet, excited pussy. His cock comes through the hole harder than before for obvious reasons. She gives him a juicy blowjob until he explodes all over her beautiful face and chest. Cock number 3 reaches through the hole and he wants to touch her ass and pussy from behind. He rubs her clit and slaps her ass. She gets down and starts to suck his cock, she uses her hand to stroke him as well. She goes up and down on him blowing him until he pops in her mouth, he has a big load and it drips all over her lips, mouth and chest. She is covered in cum now. Cock number 4 pushes through the hole and she starts to stroke him, she uses her tongue and mouth, she takes him deep. She gives him a delicious blowjob until he explodes his man juice on to her tongue. She jerks him off until he finishes.
[GloryHoleSecrets] Kali - First GloryHole Visit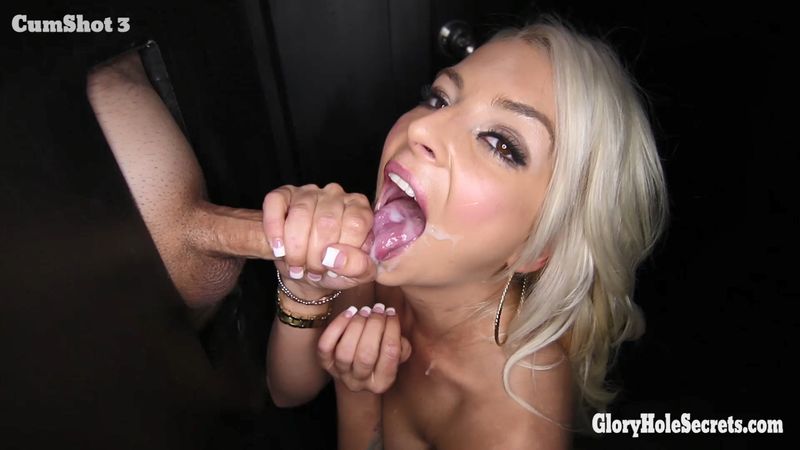 We are super excited to introduce Kali, the blonde babe! She is dolled up in her sexy white summer dress and wedge high heels, ready to suck some cock and get nasty with 8 complete strangers. Cock number 1 comes through the hole with semi wood, Kali bends down and wastes no time putting his cock into her pretty mouth. She uses her hands, tongue, lips and mouth to work it. He gets hard in no time. She jerks him off until he finishes and blows his load all over her tongue and even gets a little in her eye. She laughs and moves over to cock number 2. He is hard and ready for some cock worshiping. She pulls down her dress and exposes her pretty tits. She is so polite, she says "hi" and starts to suck away. He doesn't last very long, she slurps down cum shot number 2 like it's candy. She pulls up her dress and shows off her sexy little blue panties. She pulls them off and stuffs them inside her wet, very excited pussy. All you panty lovers are going to go nuts over this, she puts the entire pair inside of her, they just disappear. She decides to strip off her dress completely and continue to suck some more cock totally nude, with her panties deep inside of her.
[GloryHoleSecrets] Norah - First Gloryhole Visit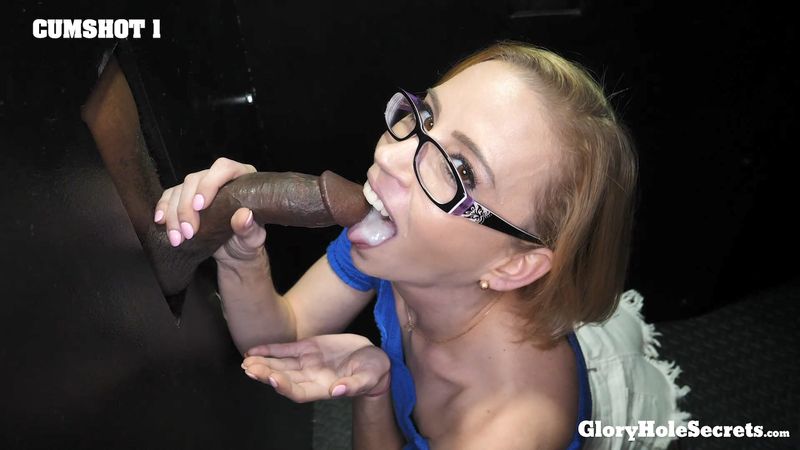 It's easy to say we have a star in the booth every week, but this week is special. Norah is such a star, she has her bush shaved into the shape of one! It's a GloryholeSecrets.com first, ladies and gentlemen, and that's rare. Cutie Norah also sports a pair of pierced nipples, but you wouldn't guess by looking at her dressed in her everyday clothes, especially with those glasses to throw you off even more. It turns out she wears those mostly to keep the cum out of her eyes when she is sucking off a line of strangers. Even though she is no stranger to the art of the blowjob, this will be her FIRST GLORYHOLE EXPERIENCE ever. The closest she has come before is a blindfolded B.J., but it was always the same guy. This will be a whole new ballgame for Norah today. Naughty Norah is married 14 years and her husband gets off on seeing her with other guys on film. He has another girlfriend on the side and Norah is buddies with her too. They even live in the same house. It's safe to say this is not your average girl. She looks so innocent, but there is so much underneath (not to mention the star pubes and piercings). Check out that bangin' butt hanging out of those shorts too. Norah pulls off the innocent look so well because she used to be a substitute teacher. Now Norah has graduated to ultra naughty MILF. She kept her organizational skills from teaching because now she keeps a list of everybody she has banged, male and female. Watch her whole interview for Norah to fess up to the number. You'll also want to watch her suck off all the dicks as she strips naked and swallows all their loads. Norah's star power shined through all the way to the end of her time in the booth. She easily has enough energy to do this again for a second round. Do you want to see it? Vote in the comments below and we'll see if Norah's comet will sail through the halls of GloryholeSecrets.com again. Keep your eyes on the stars!
Tags: 10 cumshots, Blondes, Blow Jobs, Cum in mouth, Cum Swallow, Deepthroat, First Time, Footjob, Glasses , Hairy, Interracial, Petite
Format : MPEG-4 at 6 311 kb/s
Length : 1.73 GiB for 39 min 13 s 344 ms
Video #0 : AVC at 5 985 kb/s
Aspect : 1920 x 1080 (1.778) at 59.940 fps
Audio #0 : AAC at 317 kb/s
Infos : 2 channels, 48.0 kHz
[GloryHoleSecrets] Nora First Gloryhole Interview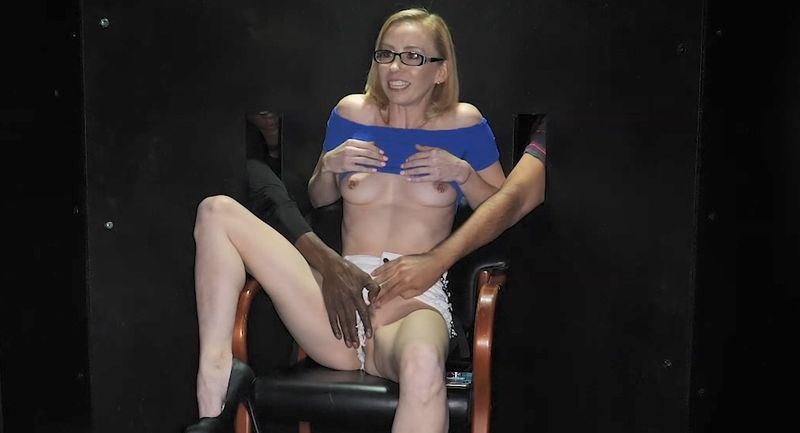 Format : MPEG-4 at 6 312 kb/s
Length : 587 MiB for 12 min 59 s 584 ms
Video #0 : AVC at 5 987 kb/s
Aspect : 1920 x 1080 (1.778) at 59.940 fps
Audio #0 : AAC at 317 kb/s
Infos : 2 channels, 48.0 kHz
[GloryHoleSecrets] Jenna Clove Second Gloryhole Video POV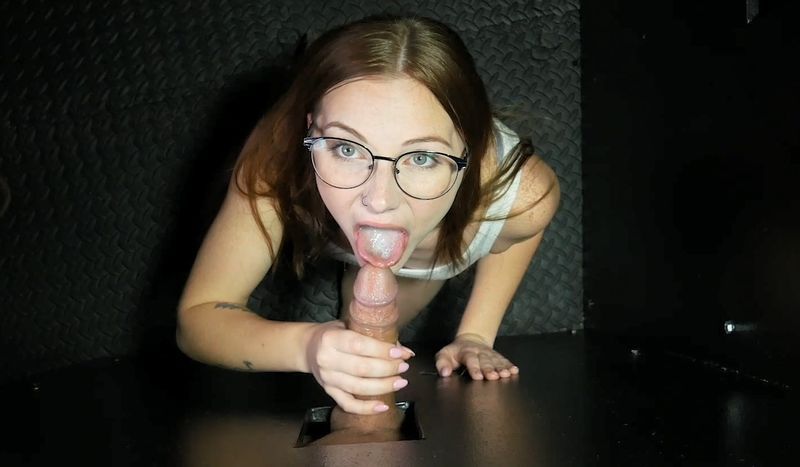 Format : MPEG-4 at 6 317 kb/s
Length : 1.55 GiB for 35 min 7 s 29 ms
Video #0 : AVC at 5 991 kb/s
Aspect : 1920 x 1080 (1.778) at 59.940 fps
Audio #0 : AAC at 317 kb/s
Infos : 2 channels, 48.0 kHz
[GloryHoleSecrets] Callie Klein - Second Gloryhole Visit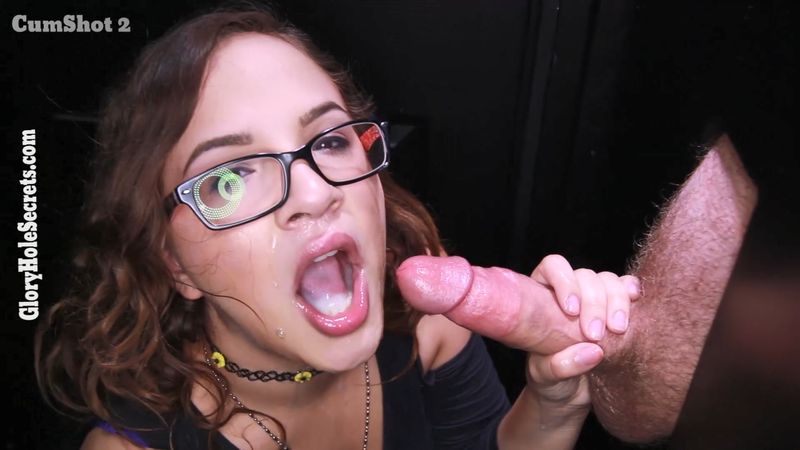 Format : MPEG-4 at 4 631 kb/s
Length : 2.82 GiB for 1 h 27 min 9 s 995 ms
Video #0 : AVC at 4 309 kb/s
Aspect : 1920 x 1080 (1.778) at 29.970 fps
Audio #0 : AAC at 317 kb/s
Infos : 2 channels, 48.0 kHz
[GloryHoleSecrets] Callie Klein - First Gloryhole Visit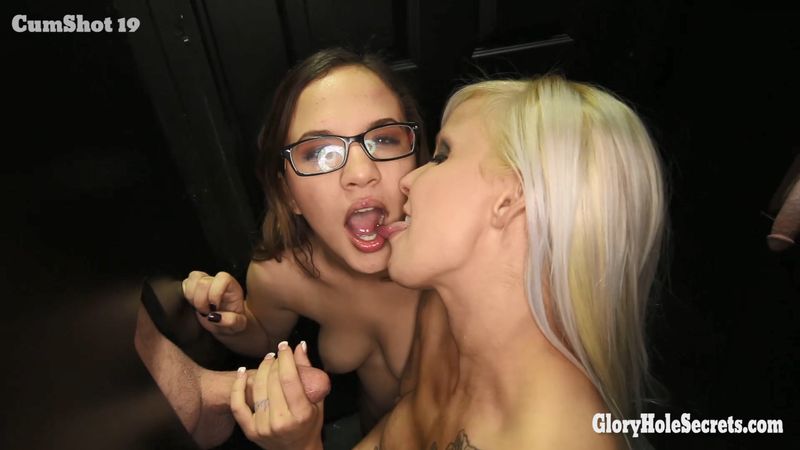 Format : MPEG-4 at 4 328 kb/s
Length : 2.37 GiB for 1 h 18 min 27 s 962 ms
Video #0 : AVC at 4 006 kb/s
Aspect : 1920 x 1080 (1.778) at 29.970 fps
Audio #0 : AAC at 318 kb/s
Infos : 2 channels, 44.1 kHz
[GloryHoleSecrets] Genevieve Sinn - Cumshot Compilation (1 Visits 9 Cumshot) [Video]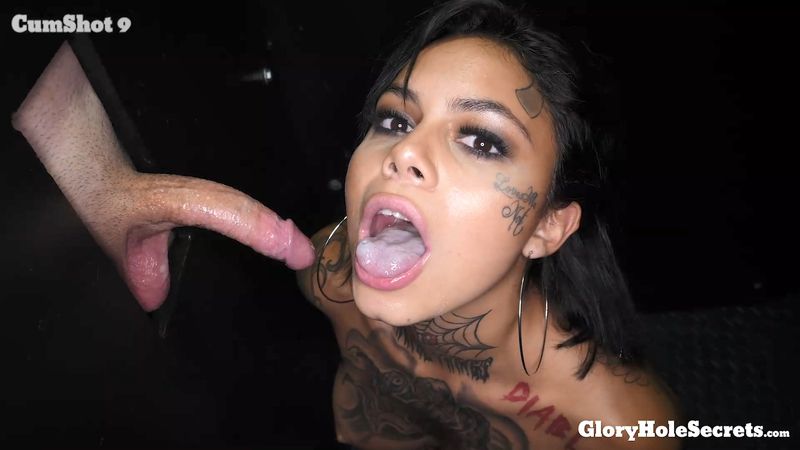 Format : MPEG-4 at 6 198 kb/s
Length : 566 MiB for 12 min 45 s 761 ms
Video #0 : AVC at 6 000 kb/s
Aspect : 1920 x 1080 (1.778) at 59.940 fps
Audio #0 : AAC at 192 kb/s
Infos : 2 channels, 44.1 kHz