[Spanish GloryHole] Laura Hardkinks - His First Cum Binge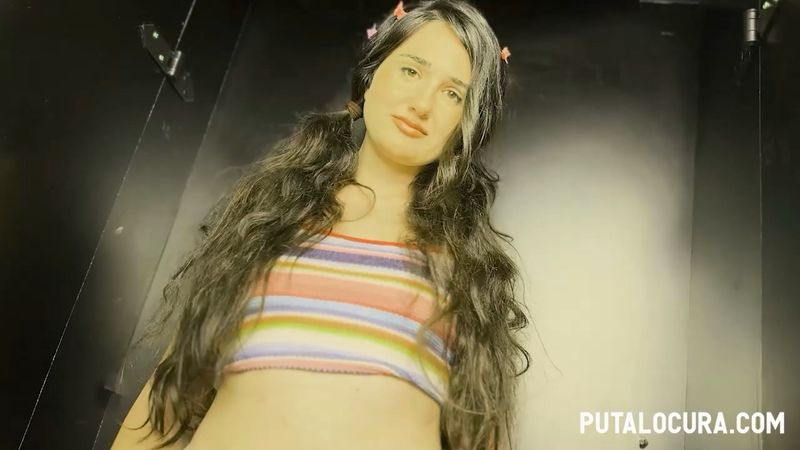 Format : MPEG-4 at 5 602 kb/s
Length : 721 MiB for 17 min 59 s 440 ms
Video #0 : AVC at 5 282 kb/s
Aspect : 1280 x 720 (1.778) at 25.000 fps
Audio #0 : AAC at 317 kb/s
Infos : 2 channels, 48.0 kHz
[Spanish GloryHole] Marta Villalobos - Devouring Liters Of Semen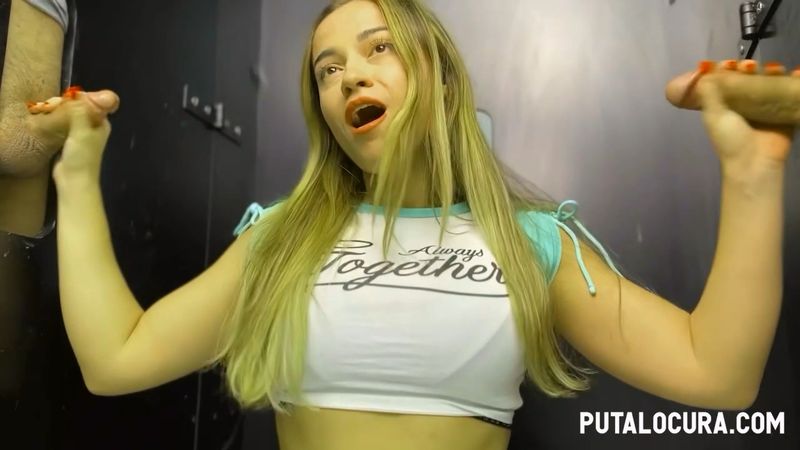 Format : MPEG-4 at 6 093 kb/s
Length : 1.39 GiB for 32 min 44 s 711 ms
Video #0 : AVC at 6 000 kb/s
Aspect : 1280 x 720 (1.778) at 25.000 fps
Audio #0 : AAC at 128 kb/s
Infos : 2 channels, 44.1 kHz
[Spanish GloryHole] Luna BlackX - First Glory Hole For Moon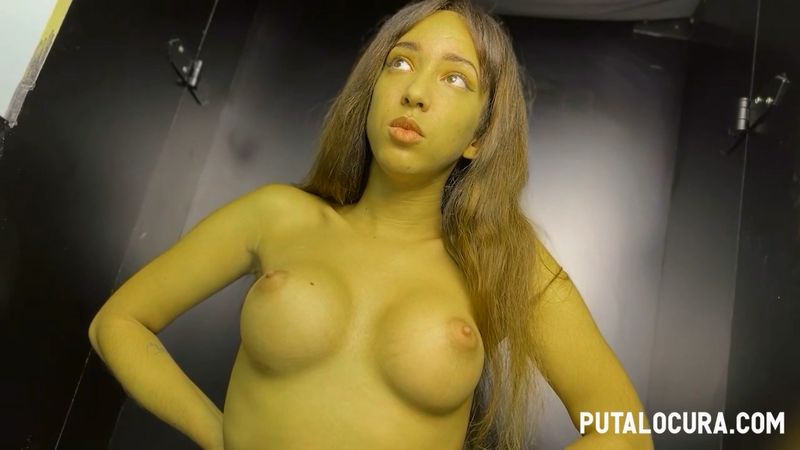 Welcome to the baptism of Luna BlackX! And we don't say it precisely because we're going to sprinkle a bowl of water over Luna's head, what's up! Here we are talking about an authentic river of very warm and curdled Iberian milk that half a dozen cocks have been storing for several days inside their respective testicles! Everything is well kept until the time has come to put each of the cocks through the holes of this magnificent GLORY HOLE that we have prepared for the occasion! Minutes before starting, Luna confessed to us that she felt a little nervous, she had never faced something like this before. In her daily life, she had met a guy, and after the usual blowjob, a few drops of cum could escape into her mouth, but today is another level! Because we are talking about a huge amount of semen that she is going to receive and she is going to have to digest in the best possible way... Will she be prepared for it? You have all the answers to your questions just one click away, don't miss this morbid scene where Luna BlackX gives absolutely everything and ends up like a true champion! BESTIAL!
Format : MPEG-4 at 6 065 kb/s
Length : 848 MiB for 19 min 33 s 514 ms
Video #0 : AVC at 5 932 kb/s
Aspect : 1280 x 720 (1.778) at 25.000 fps
Audio #0 : AAC at 128 kb/s
Infos : 2 channels, 44.1 kHz
[Spanish GloryHole] Marta Villalobos - An Insatiable Cum Swallower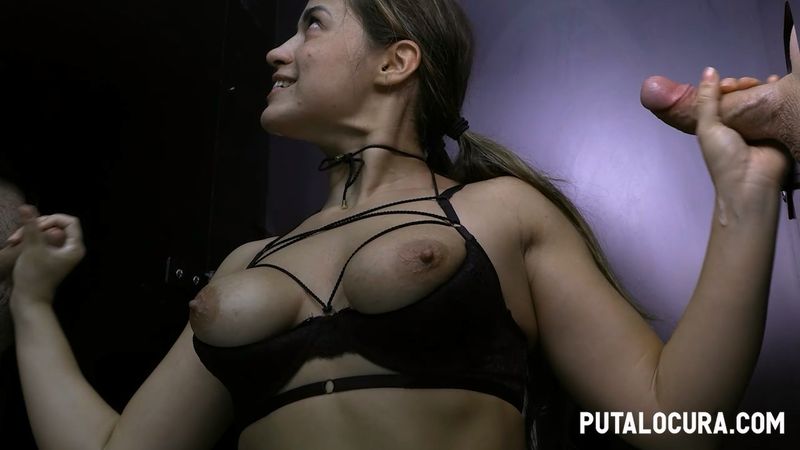 "I'm going to do everything you ask me to do" jojojo with these wonderful words the Spanish Marta Villalobos appears before the camera, and I am already letting you know that today's episode is going to give a lot to talk about... because it is AWESOME! So, in capital letters. Rarely will you have the opportunity to freak out with what this girl is capable of when she locks her in the closet of black holes! hahahaha A Spanish Glory Hole that is placed directly in the TOP of all the ones we have recorded to date, and no wonder, it rises to the top of the ranking with all its merits, especially due to the great ability that Marta has when it comes to eating an endless number of cocks, she devours them with an urge that is even scary! She swallows the biggest cocks deep down her throat, making them disappear instantly! Please turn up the volume on your speakers and listen to the hickeys he hits... They're awesome! And when she manages to get all the cum out of each of them, she swallows every last drop of cum like there's no tomorrow!
Format : MPEG-4 at 5 581 kb/s
Length : 1.34 GiB for 34 min 28 s 960 ms
Video #0 : AVC at 5 261 kb/s
Aspect : 1280 x 720 (1.778) at 25.000 fps
Audio #0 : AAC at 317 kb/s
Infos : 2 channels, 48.0 kHz
[Spanish GloryHole] Rubi Storm - First Gloryhole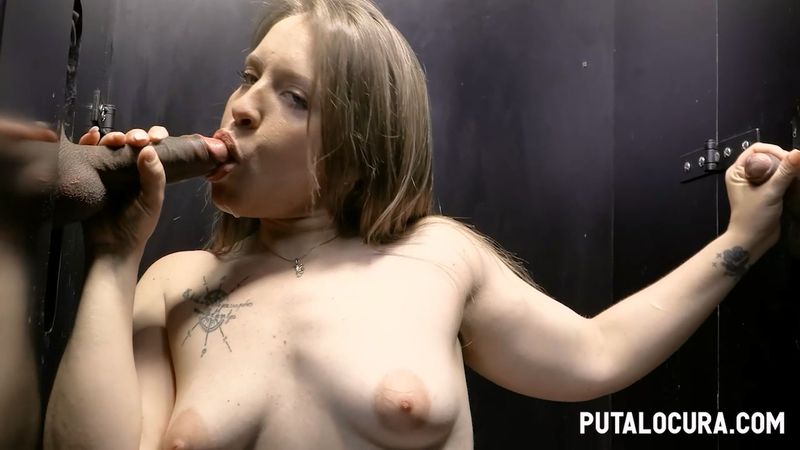 You had asked us loudly! And of course the day has come... with all of you... Rubi Storm's first Glory Hole! We can safely say that they are the most beautiful green eyes in all of Spanish porn! Rubi is that type of girl with whom it is very easy to fall in love, imagine yourself at a romantic dinner with this hunk of blonde sitting in front of your noses all night long... while she looks at you with those big green eyes... bufff it's tremendous ! But today, we are going to leave delicacies aside, because a strong dish awaits us, very strong! Miss Storm gets into the dreaded black box full of holes, from where a multitude of cocks will appear that have come with the sole purpose of donating deciliters of semen to the cause! A great video where you are going to freak out with this blonde who of course will not disappoint, she will eat all the cocks you can imagine, and she will swallow all the cum that is thrown at her without question, as it should be, so press play and enjoy 26 minute scene not suitable for scatologists or scrupulous people.
Format : MPEG-4 at 5 602 kb/s
Length : 1.05 GiB for 26 min 45 s 360 ms
Video #0 : AVC at 5 282 kb/s
Aspect : 1280 x 720 (1.778) at 25.000 fps
Audio #0 : AAC at 317 kb/s
Infos : 2 channels, 48.0 kHz
[Spanish GloryHole] India - Glory Hole De Argentina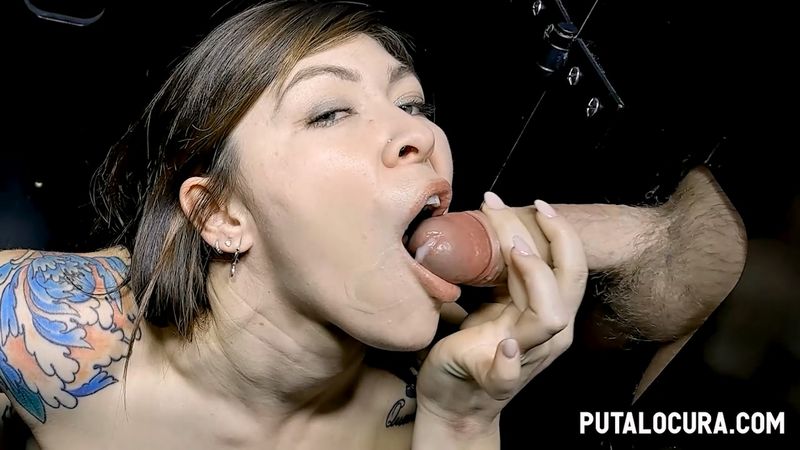 Your time has come! The Argentinian slut India faces the dark hole for the first time, the wall of licking where dozens of cocks appear unexpectedly from a lot of holes in search of a deep throat, absolutely all of them want to be milked properly, so our precious India she kneels ready to extract every last drop of cum! The girl has come to our studios saying a phrase that has made us laugh our ass off... "I come without having breakfast" hahahahaha. Pay close attention to how easy this Argentinian babe has to swallow cocks, she's a perfectly oiled machine that knows how to squeeze guys so they cum ipso facta, the poor guys hold on as best they can... but finally they explode with pleasure filling all India's mouth of very warm milk! Eye! You must be attentive to all the cumshots, because you are going to freak out with all the cum they release! An authentic party of kinky cocks for your enjoyment!
Format : MPEG-4 at 5 641 kb/s
Length : 844 MiB for 20 min 55 s 160 ms
Video #0 : AVC at 5 320 kb/s
Aspect : 1280 x 720 (1.778) at 25.000 fps
Audio #0 : AAC at 317 kb/s
Infos : 2 channels, 48.0 kHz
[Spanish GloryHole] Claudia Garcia - Teen Excitada Come Pollas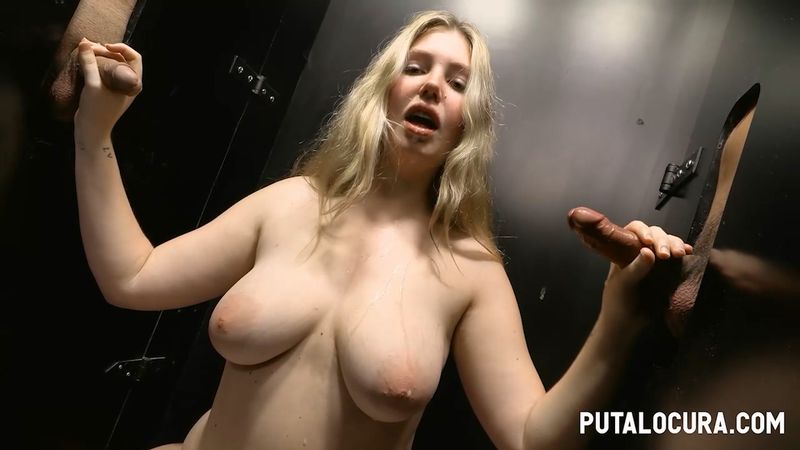 Format : MPEG-4 at 5 570 kb/s
Length : 796 MiB for 19 min 59 s 440 ms
Video #0 : AVC at 5 249 kb/s
Aspect : 1280 x 720 (1.778) at 25.000 fps
Audio #0 : AAC at 317 kb/s
Infos : 2 channels, 48.0 kHz
[Spanish GloryHole] Emejota - Lefadas A Oscuras Con Rubia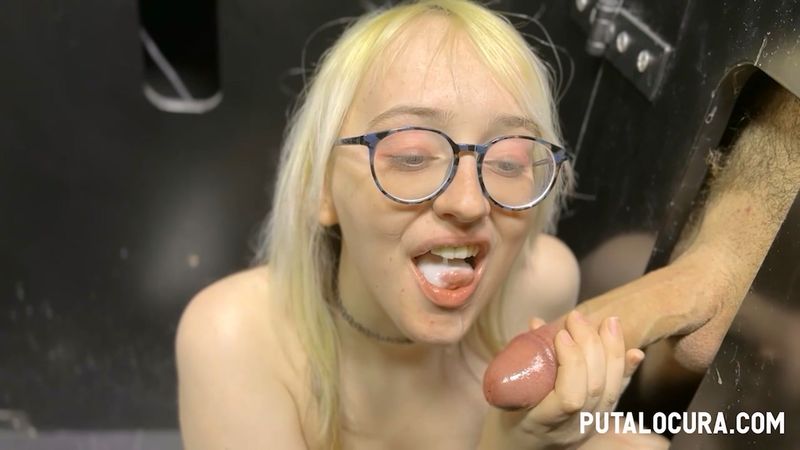 Format : MPEG-4 at 5 610 kb/s
Length : 1.09 GiB for 27 min 53 s 400 ms
Video #0 : AVC at 5 290 kb/s
Aspect : 1280 x 720 (1.778) at 25.000 fps
Audio #0 : AAC at 317 kb/s
Infos : 2 channels, 48.0 kHz