[GloryholeSwallow] Cheyenne 2nd Visit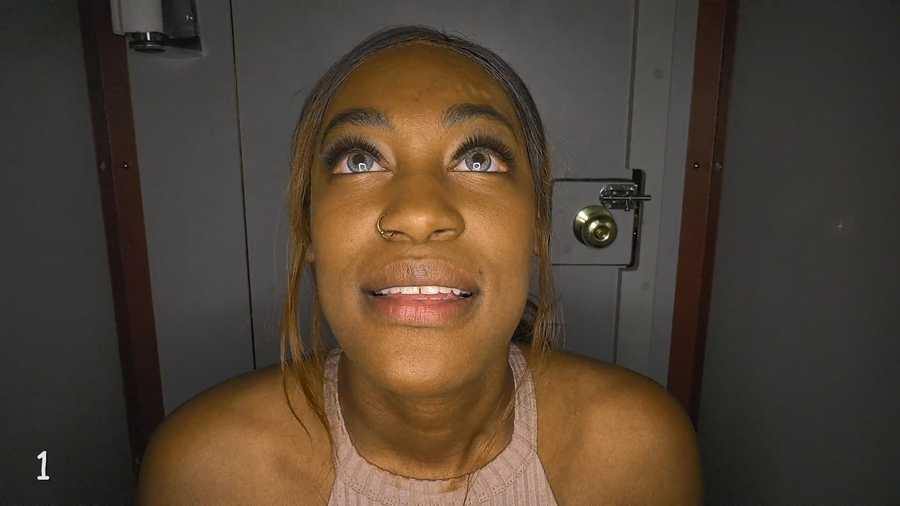 Дата производства: 2018
Жанр: Ball Lick, Deepthroat, Dick Sucking Lips, Ebony, Interracial, MILF, Piercings, Shot In 4K, Tall
Продолжительность: 00:47:46
Описание: I've recorded literally thousands of blowjobs over the years so when I call this chick a "Hoover Mouth" I don't use the term lightly. I'm sure part of the guy's soul leaves his body and goes with his load as she's sucking out every last drop. The last guy she blew today pretty much summed it up with his parting words.
What makes her technique so effective is the constant suction and once she starts working on a dick, she doesn't stop until the guy taps out. She wants to be a blowjob instructor but until that becomes a recognized profession, she'll just have to settle with servicing strangers at blowjob parties and at the local video arcade.
Тип HD видео: 1080p
Формат видео: MP4
Видео: AVC at 12,7 Мбит/сек Aspect : 1920 x 1080 (1.778) at 59.940 fps
Аудио: AAC at 128 Кбит/сек Infos : 2 канала, 48,0 КГц
[GloryholeSwallow] Erora 1st Visit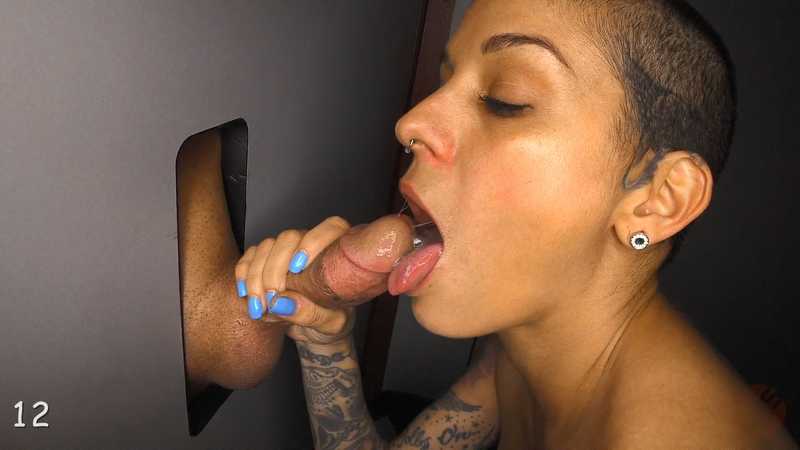 Год производства: 2018
Жанр: Ball Lick, Big Tits, Brunette, Chipmunking, Deepthroat, Deepthroat Cumshot, Dick Sucking Lips, Interracial, No Hands, Oral Creampie, Petite, Piercings, Shaved, Shot In 4K, Spinner, Tattoos
Продолжительность: 00:54:31
Описание: This edgy little spinner chick came to the Gloryhole today on a mission to swallow as much cum as she can handle and you guys will be impressed with the results. She has some great energy and loves sucking dick.
She's another one of those girls who's new b/f was home wonder what and who she was doing at the GH. That has to be a bit of a strange feeling but I bet it's good foreplay and most girls report having great but quick sex when they get home. It's something primal about your girl being used by other men that triggers something in the brain. Most girls report their men shooting bigger loads than normal after being a cum dump for randoms.
Тип HD видео: 1080p
Формат видео: MP4
Видео: AVC at 10,7 Мбит/сек Aspect : 1920 x 1080 (1.778) at 59.940 fps
Аудио: AAC at 128 Кбит/сек Infos : 2 канала, 48,0 КГц
[GloryholeSwallow] Paulina 2st Visit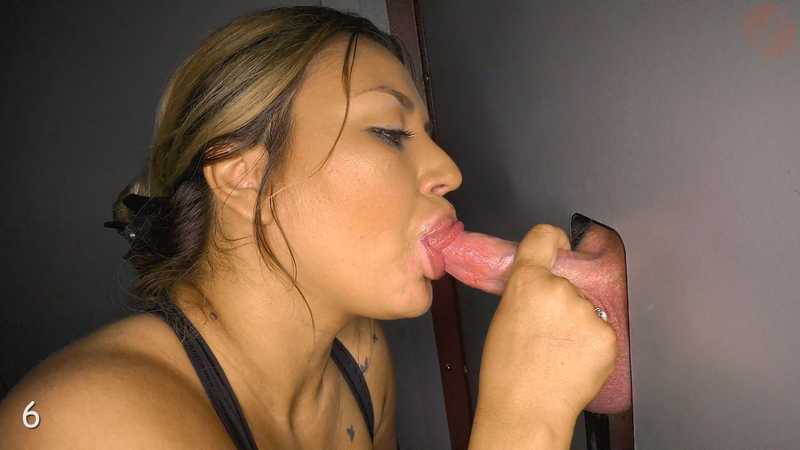 Год производства: 2018
Жанр: 12 Cumshots, Ball Lick, Big Ass, Big Tits, Brunette, Chipmunking, Deepthroat, Dick Sucking Lips, Fingering, Handjob, Interracial, Latina, MILF, Shot In 4K, Sloppy Blowjob, Tattoos
Продолжительность: 00:46:59
Описание: This babe has some of the best Dick Sucking Lips I've seen so far. Most Latina's have great lips but these ones are made for sucking cock and she was blessed with an amazing hoover mouth. The members gave her a great star rating on her first visit so she qualified for a return visit so here she is getting fed one more time. She swallowed a lot of cum this time around and a few guys barely made it past her warm-up before filling her soft mouth with jizz. There are a few guys who you'll wonder how they managed to last as long as they did. I bet they were heaven and hanging on for dear life the entire time.
Тип HD видео: 1080p
Формат видео: MP4
Видео: AVC at 10,3 Мбит/сек Aspect : 1920 x 1080 (1.778) at 59.940 fps
Аудио: AAC at 128 Кбит/сек Infos : 2 канала, 48,0 КГц
[GloryholeSwallow] Sierra 2st Visit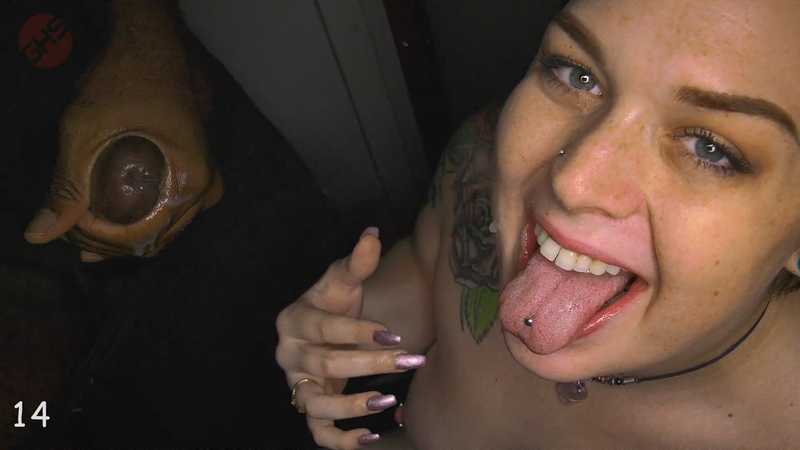 Год производства: 2018
Жанр: Ass Spread, Ball Lick, Bareback, Big Ass, Big Tits, Booth BJ, Brunette, Creampie, Deepthroat, Dick Sucking Lips, Fingering, Fucking, Interracial, Oral Creampie, Shaved, Shot In 4K, Spit Roast, Tall
Описание: She's back for her second cum feeding at the Gloryhole and taking more bareback creampies! Wait until you see how her face lights up when there's a cock in front of it.
I knew this cum dump could handle a lot of loads so we stayed at the Gloryhole until her belly was full and there was no one left for her to suck or fuck.
Тип HD видео: 1080p
Формат видео: MP4
Видео: AVC at 10,4 Мбит/сек Aspect : 1920 x 1080 (1.778) at 59.940 fps
Аудио: AAC at 128 Кбит/сек Infos : 2 канала, 48,0 КГц
[GloryholeSwallow] Kasandra 2nd Visit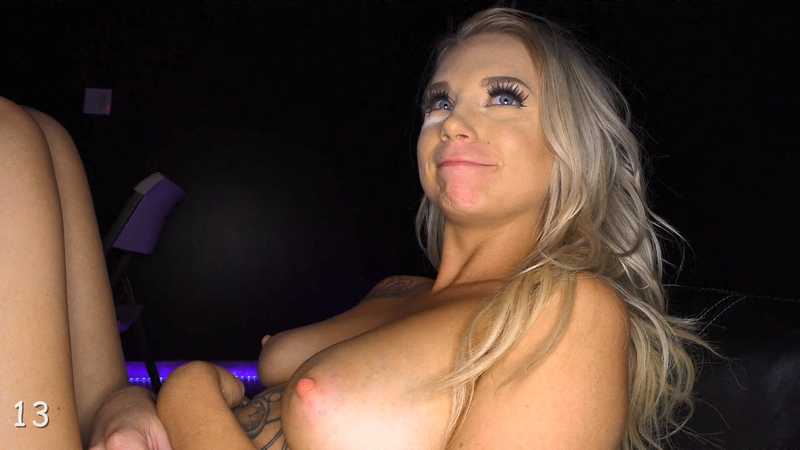 Год производства: 2018 г.
Жанр: Ass Spread, Ball Lick, Bareback, Big Ass, Blonde, Booth BJ, Cheater, Condom Swallow, Cum On Tits, Dick Sucking Lips, Fingering, Fucking, Handjob, Interracial, Oral Creampie, Pussy Lick, Riding, Shaved, Shot In 4K, Tall, Tattoos, Theater Room
Продолжительность: 01:19:02
Описание:It finally dawned on me who she loos like...Christina Applegate! Am I right? How how would that be to get the real Christina at the Gloryhole sucking random dicks and swallowing loads. You know she gives great head!
She warmed up in the Theater Room and some guy got her so horny from eating her pussy that she let him bareback fuck her which surprised the fuck out of me, and I'm sure him too. She got him so worked up that he wasn't able to last very long and blasted her with a huge load. I knew this was going to be the start of a good second visit.
She bounced back and fourth from the Gloryhole booth to the Porn Theater until she got thoroughly satisfied in ways her b/f can't. She's doing this secretly behind his back so if you know her keep your mouth shut and don't fuck up a third visit.
Тип HD видео: 1080p
Формат видео: MP4
Видео: AVC at 11,3 Мбит/сек Aspect : 1920 x 1080 (1.778) at 59.940 fps
Аудио: AAC at 128 Кбит/сек Infos : 2 канала, 48,0 КГц
[GloryholeSwallow] Takosha 2nd Visit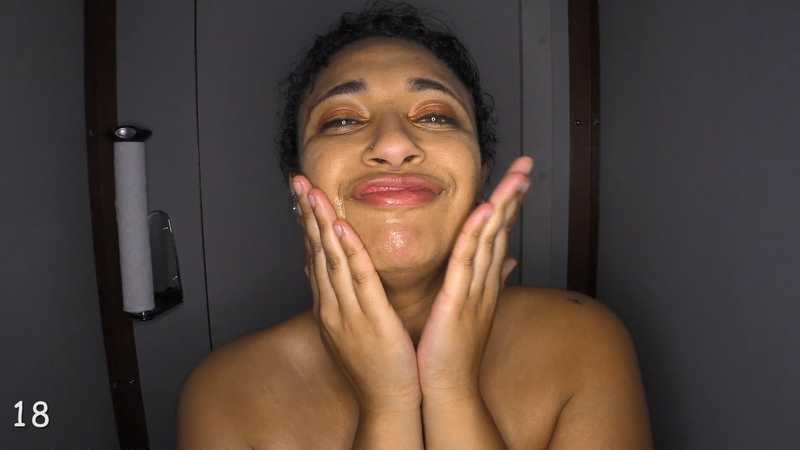 Год производства: 2018 г.
Жанр: 18 Cumshots, Ball Lick, Big Ass, Big Tits, Booth BJ, Booth Fucking, Braces, Brunette, Condom Swallow, Deepthroat, Deepthroat Cumshot, Dick Sucking Lips, Ebony, Facial, Fingering, Flexible, Fucking, Gagging, Interracial, Masturbation, Pussy Lick, Riding, Shaved, Shot In 4K, Sloppy Blowjob, Tall, Tattoos, Theater Room, Throat Fucking, Tongue Stud, Toy
Продолжительность: 02:09:01
Описание: She's back for her second feeding and this one is epic. Running just over 2 hours, this is the longest video I've posted so far because she is a non-stop sucking and fucking machine. This chick is so submissive and slutty that after some guy fucked her, the huge load fell to the Gloryhole booth floor so I told her to lick it up...and she did! This is why she's a fun girl to take to the Gloryhole. She's really into being tightly bound, banged hard and beat but that will have to be for another time, maybe a Theater Room ganagbang strapped to the Fuck Bench with a train of guys breeding her. I bet she'd be thrilled to hear me say that!
She got thoroughly used during this visit but I had the feeling should had lots more in the tank to keep going which makes her a good contender for the swallow record. The guys love her youthful braces and quirky personality. Being a super submissive slut makes her the perfect cum dump.
Тип HD видео: 1080p
Формат видео: MP4
Видео: AVC at 11,3 Мбит/сек Aspect : 1920 x 1080 (1.778) at 59.940 fps
Аудио: AAC at 128 Кбит/сек Infos : 2 канала, 48,0 КГц
[GloryholeSwallow] Hanna 1st Visit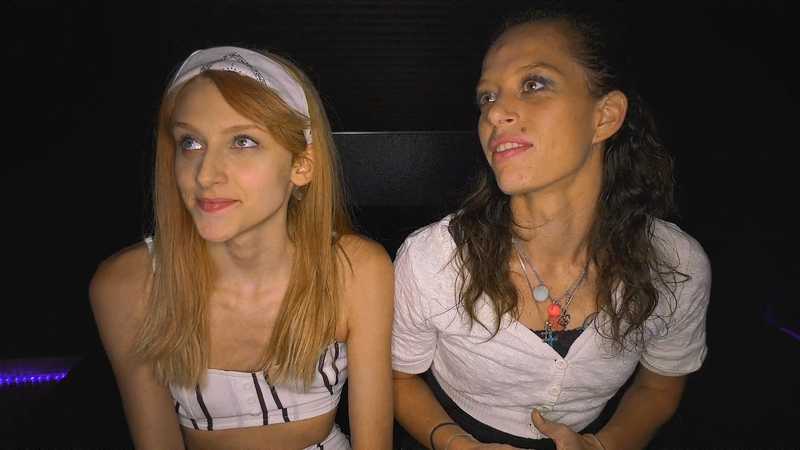 Дата производства: 2018
Жанр: Ass Spread, Ball Lick, Brunette, Cum Swap, Deepthroat, Fingering, First Black Cock, Fucking, Gang Bang, Girl/Girl, Glasses, Interracial, MILF, Piercings, Redhead, Riding, Shaved, Shot In 4K, Sloppy B
Продолжительность: 01:19:42
Описание: This is one girl's first Gloryhole visit and the other girl's second Gloryhole visit so that's why there's a big list of tags. We covered a lot of bases on this one! I'll let you guys figure out which is which. At any rate, they were two freaks sharing cocks, swapping cum and getting railed hard by the porn shop customers.
Тип HD видео: 1080p
Формат видео: MP4
Видео: AVC at 11,0 Мбит/сек Aspect : 1920 x 1080 (1.778) at 59.940 fps
Аудио: AAC at 127 Кбит/сек Infos : 2 канала, 48,0 КГц
[GloryholeSwallow] Janae 2nd Visit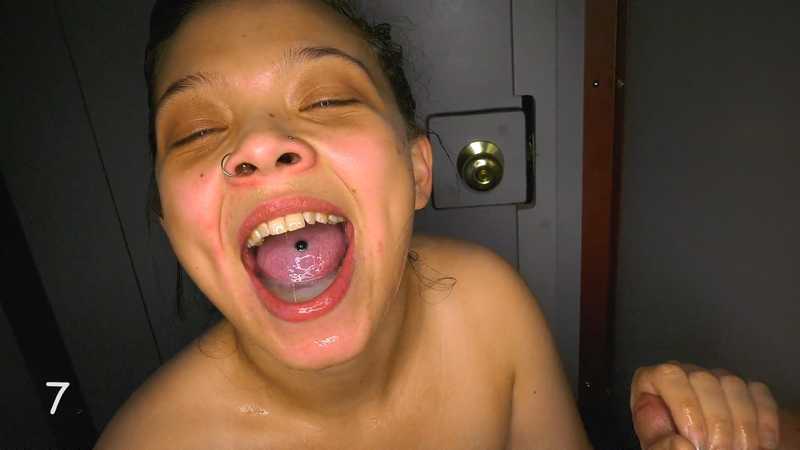 Год производства: 2017 г.
Жанр: 11 Cumshots, Asian, Ball Lick, Brunette, Cum On Tits, Deepthroat, Facial, Fingering, Fucking, Gagging, Interracial, Oral Creampie, Piercings, Shaved, Shot In 4K, Tattoos, Theater Room, Tongue Stud
Продолжительность: 01:12:12
Описание: The little Asian mix honey is back for another feeding and this time she got more than she expected.
She's been making good progress with her slut training and learning to control her gag reflex so there's no better place to get lots of training than the Gloryhole. In this environment she gets lots of different sized cocks and different amounts of cum loads to practice with.
She wanted to try a facial but didn't know the rule that she has to wear the cum like a slut during the rest of the visit. Some girls don't like the feeling of dried cum all over their face but if they don't swallow it then they have to wear it.
She got her belly filled with cum while in the Gloryhole booth so once she was topped off she wanted to try the Theater Room for the first time. She got second thoughts about this decision once she met Kong Dong waiting and ready to tear up her little Asian snatch. He pounded the hell of her egg roll and she took it like a champ. I wouldn't want to be the guy following that pussy stretcher. You know what they say "You can't put a nail where a spike's been".
One of the spectators was rubbing out in the background and managed to jump in the action real quick to give her a good facial while she was getting drilled so I got some great angles of her wearing a thick load on her face while she was gasping for air.
She's a lot of fun and blowing up my phone for her next visit so cast your vote and determine her fate.
Have a Happy Thanksgiving everyone!!! Like I tell the girls "Gobble Gobble!"
Тип HD видео: 1080p
Формат видео: MP4
Видео: AVC at 10,3 Мбит/сек Aspect : 1920 x 1080 (1.778) at 59.940 fps
Аудио: AAC at 128 Кбит/сек Infos : 2 канала, 48,0 КГц